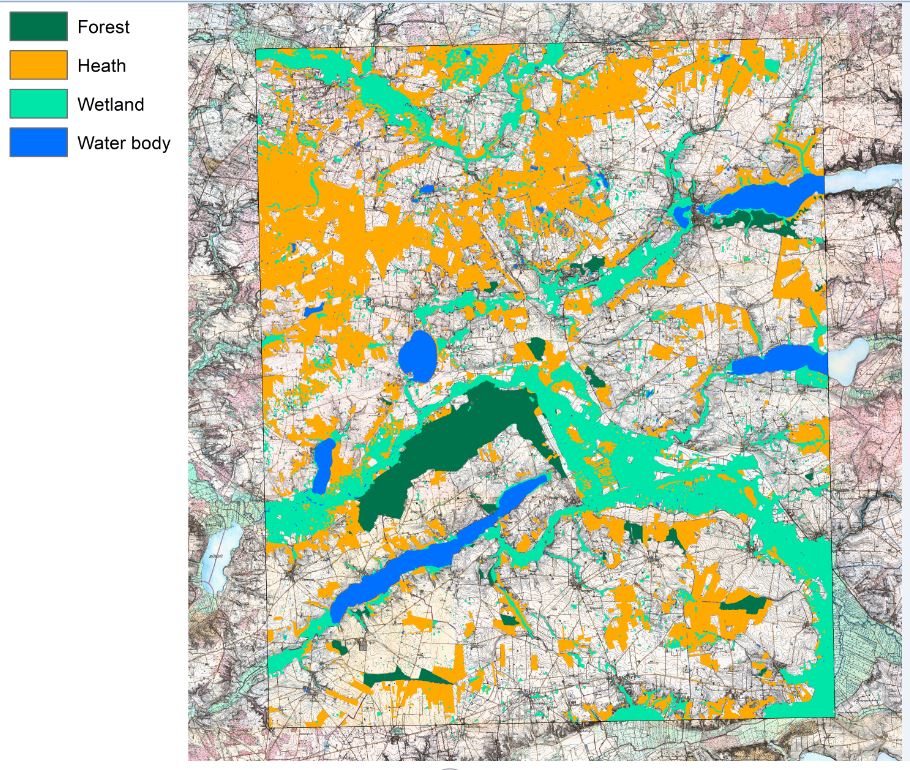 During 2019 Aarhus University and the Royal Danish Library completed a demonstration study of development, testing and evaluation of the automated production of digital geodata from the "Høje Målebordsblade" maps from the second half of the 1800s, which represent the first national large scale topographic mapping of Denmark. Object-based image analysis, colour segmentation, vector GIS operations and machine learning methods were applied.
The study, financed by the 15. Juni Foundation, was made for two study areas: one around Hirtshals in North Jutland and the other around Hobro in central Jutland. The two study areas together cover approximately 300 km² and both comprise broad mixtures of the historically mapped land type categories. Digital geodata were produced for the categories: heath, dune sand, wetland, forest and water bodies. To assess changes, the historical data were compared with maps of contemporary land cover and land use.
For the future, it is planned to produce digital geodata for the entire national set of these historical maps and make those geodata publically available.