Link to projects:
eDNA in environmental monitoring: (finalized). link to report http://dce.au.dk/udgivelser/tr/nr-100-149/abstracts/no-133-edna-in-environmental-monitoring/
GEANS: https://northsearegion.eu/geans/.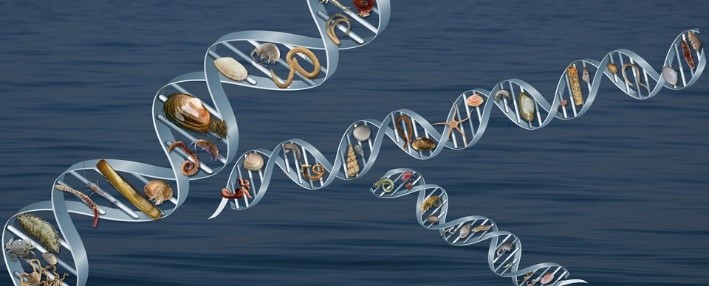 AU tasks: Comparison of sediment eDNA with traditional species abundance data during soft-sediment MSFD monitoring in the Danish North Sea.
It is a challenge that traditional zoo-benthos haps core-sampling in the soft-bottom sediment of the Danish North Sea typically covers in the order of about 10-10 of the habitat of interest. Thus rare species are seldom included or they are poorly quantified. Within this case study, eDNA-based methods will be will be compared with the traditional zoo-benthos haps core-sampling of soft sediment by sampling intact sediment cores of ca 7 cm with a diameter of ca 2 cm were sampled on deck from the haps core-sampler. The samples were immediately stored at -20°C.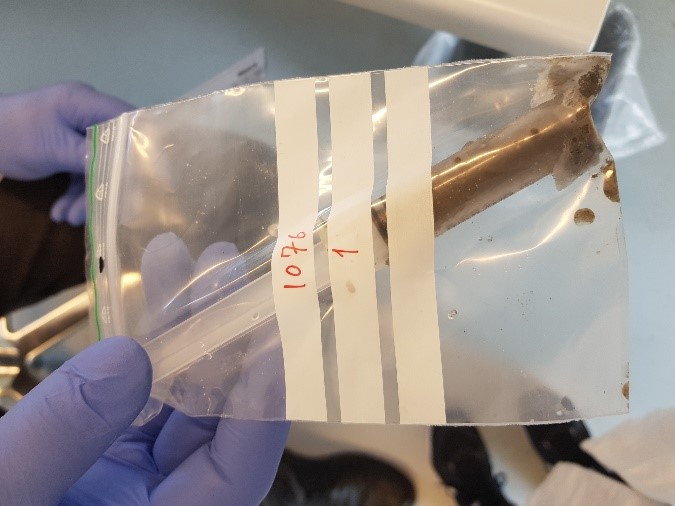 Using eDNA metabarcoding with universal eukaryote primers Molecular – Operational Taxonomic Units (M-OTUs) will be determined. Using bioinformatics analyses, these data enable us to:
Compare small-scale (between samples) patterns of selected infauna species as obtained from eDNA and sampling of live specimens.
Compare large-scale (basin-wise) distribution pattern of selected infauna species as obtained from eDNA and live specimens
Explore causes of observed mismatch between live specimens and their eDNA footprint in marine offshore sediments
Establish proxies (e.g. M-OTU) for benthic biodiversity measures
More than 200 sediment samples were collected from Danish stations during April 23-25 2019.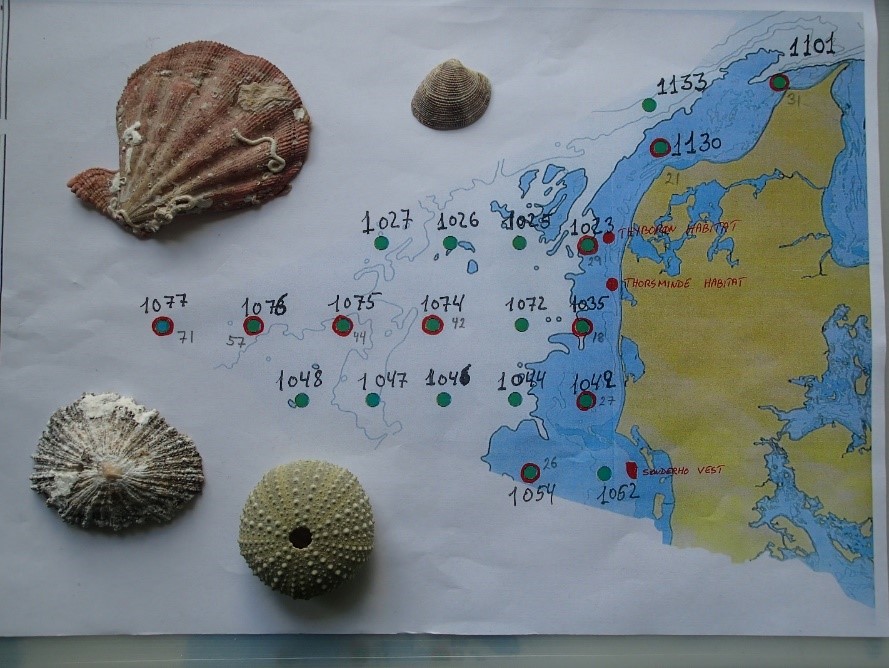 Photo showing stations sampled (red circle) in the Danish North Sea Region
3. DNAquaNet COST Action CA15219 https://dnaqua.net/
4. Strategic Growth Area environmental DNA (http://envs.au.dk/forskning/strategic-growth- areas/sga-dna/ )