Direct link to this page: www.au.dk/ospm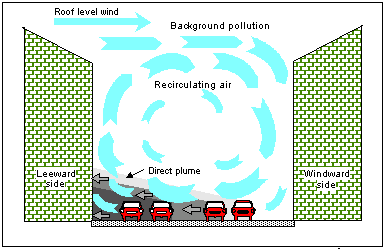 OSPM® is a practical street pollution model, developed by the Department of Environmental Science at Aarhus University (the former National Environmental Research Institute, Department of Atmospheric Environment).
We have recently created a new section collecting 'Frequently asked questions - FAQ' and making them available for all OSPM users. Often screen shots and example files are provided.
A digital map of air quality of annual concentrations of NO2, PM2.5 and PM10 in 2012 has for the first time been presented on the internet for all 2.4 million addresses in Denmark. The map is created using among others the OSPM and AirGIS.
The link to the WebGIS map is: http://luftenpaadinvej.au.dk
A description of the data can be found under:
Jensen, S.S., Ketzel, M., Becker, T., Christensen, J.H., Brandt, J., Plejdrup, M., Winther, M., Nielsen, O.-K., Hertel, O., and Ellermann, T., 2016. Air Street Map – High Resolution Multi-scale Air Quality Modeling for All Addresses in Denmark. AMA Science – special issue on basis of COST TD1105 meeting in Prague 2016. DOI: 10.5162/6EuNetAir2016/04
Look here for a brief illustrated overview of the OSPM model with a reference list.
WinOSPM is a central part of the human exposure modelling system AirGIS.
A structured description can also be found in the Model Documentation System (MDS) of the European Topic Centre on Air and Climate Change (ETC/ACC) of the European Environmental Agency (EEA). You may either browse the whole data base or go directly to the OSPM description.
A free evaluation version (Version 5.1.90, dated March 30, 2007)
of WinOSPM (OSPM with a Windows user interface) can be downloaded.
Access to tool designed for validation of results from the OSPM model. The tool is suitable for exploratory analysis of OSPM model performance. The use of the tool is described in a brief manual and a conference paper.
Licensing conditions are described in this section and a 'web shop' allows simple payment by credit card.
OSPM e-mail list
The former mailing list was closed we saved all the registered e-mails and working on a new solution for sending out OSPM news to all registered users.