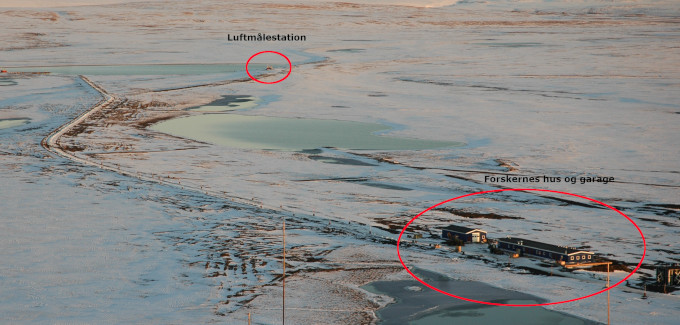 The Villum Research Station consists of a base station and two mobile sub-units - an air and a mobile station:
BASE STATION contains three buildings. A building has accommodation facilities for 14 researchers and 4 well-equipped laboratories. Another building is garage and last building is an atmospheric research building 2 km outside Station Nord with 3 rooms and entrance to the roof, where measurements of air components can be made.
AIR STATION includes drones and terrestrial remote sensors for examining the atmosphere's vertical profiles and observations of snow, sea ice, landscape and vegetation.
The MOBILE STATION makes it possible to work at longer distances from the base station. It consists of tents and vehicles for 15 people as well as instruments for studying processes in the terrestrial and marine biosphere, land areas, the sea, the cryosphere and the atmosphere.